Moonlighting or Dual Employment is trending these days in news channels and online social Media platforms. But What is Moonlighting or Dual Employment? Well, you are at the right place to know.
Concept of Moonlighting or Dual Employment?
Moonlighting is such a practice where an employee of any organization used to work for some other organization or company simultaneously without the knowledge of the primary company.
The main purpose of Moonlighting or Dual Employment is to create an extra source of income while working and to learn some new skill in same or different domain to make the daily routine work a little more exciting to follow the passion.
How Moonlighting or Dual Employment has started in India?
The Moonlighting trends basically seen in IT companies like Wipro, TCS etc. and it came to focus during the lockdown period due to Covid-19 Pandemic. During lockdown, most of the IT companies allows the techies to continue their work from home.
At the time of lockdown, employees save much time by working from home. As they save time for travelling to and from office, they need just a little time to prepare for office etc. So, people used to use the extra time working for some other organization or companies.
In India, the popular food delivery company Swiggy has introduces a new policy in their company where employee is permitted to do Moonlighting after the office hour or in weekend to pursue their passion. However, the policy comes with multiple condition that employee need to fulfil before taking another work or project.
As, per Swiggy the Moonlighting or Dual Employment should not effect the regular job or duty and the performance of the employee should remain unquestionable.
Legal Prospect of Moonlighting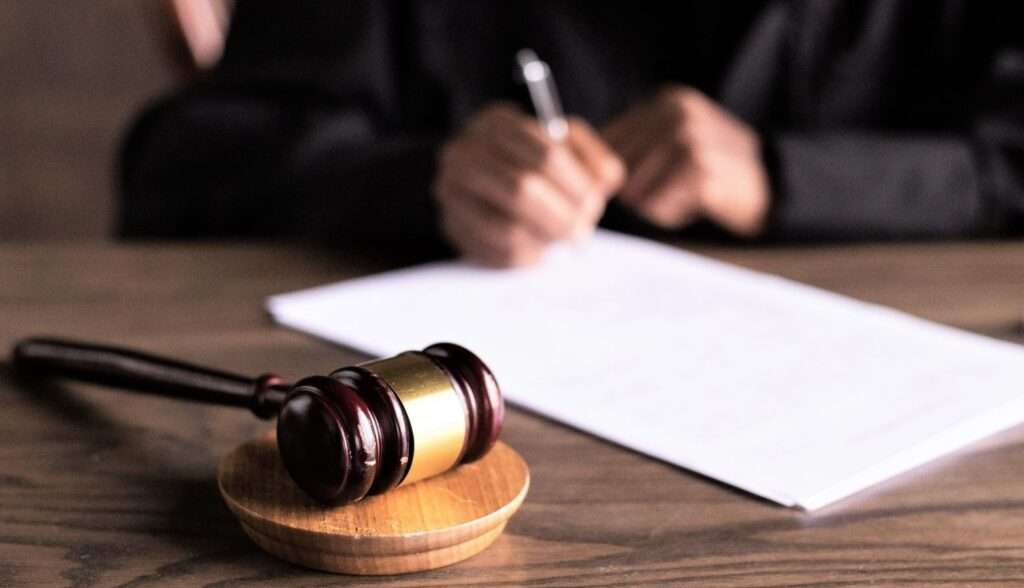 There is no specific laws in India that restricts an employee to do Moonlighting. However, the activity of dual employment is not possible for such jobs which demand physical presence of the employee 9 to 5 at the workplace or office whether is is private job or Govt. job.
Most of the companies or organization do not allows its employee to work at other place or company simultaneously at a time. Employer or company may include specific clause in the Appointment letter or work agreement that will not permit its employee to involve in Moonlighting. If an employee caught involve in such activities he or she may be terminated from the job.
It is people specific and many people may find the term Moonlighting as cheating. According to Rishab Premji who is the chairman of Wipro stated that "Moonlighting is cheating in simple word."
However, there is a difference between dual employment and part time jobs. Some popular IT companies allows its employee to do part time job along with the regular job.
Aside that, there is also difference between dual employment or providing specific services based on the skill of a person which is often called Freelancing. In Freelancing people used to provide skill based services online or offline during their free time which cannot be termed as dual employment.
You may also read: Important Labour Laws in India that you must be aware of.
Pros and Cons of Moonlighting
Moonlighting comes with multiple pros and cons which makes the term more debate oriented. You may find the list of its Pros and Cons below to compare the term from both ways.
Pros of Moonlighting
Moonlighting enable an employee to create a source of extra income while working in a regular job.
It can helps an employee to explore and learn new skill or as a backup because of the uncertainty about the job security. It is obvious, because during the lockdown period, many employees lost their jobs and face layoffs. Which force the employees to think of second source of income.
Some people find their regular job less interesting and challenging. So, many of those looking for some exciting project that enable them you utilize their skills more efficiently and effectively.
Some people believes, Moonlighting increase the productivity and multitasking capacity of the employees beyond imagination.
Cons of Moonlighting
Proper Time Management: Employee may find it hard to manage the time during Moonlighting as a regular job demands 8 to 10 hour of work on daily basis. If some one is in Moonlighting, then he need to work more than the regular job or time.
No Family Time or Fun Time: Due to multiple hours or work people often find it hard to manage time for their families. Even they were not in a position to manage time for fun activities for self to relax.
Moonlighting effect Health: Moonlighting often results in negative impact on health. Due to multiple hours of work usually the eating and sleeping habits of employee changed. That results in illness and critical health and mental conditions.
Fear of Termination: Employees always in a fear of termination due to dual employment activities. As no company will allow its employee to work in other organization at the same time. If employer or company find its employee involving in Moonlighting they may terminate the employee.
Even employer may take legal action against the employee for breaching the employment agreement.
Affect on Performance: Multitasking always results in poor performance of employees. Moonlighting affect the performance of the employee as he has to manage work of his regular company and again need to manage the work or project he has taken as a second option of earning.
Corrective Measures Companies can take to avoid Moonlighting or Dual Employment
Employer or companies may take some corrective measures to reduce the rate of Moonlighting practice in the organization.
Better Compensation: Companies could pay their employees better compensation as compare to their rivals so that the financial need of the employee can be meet with his salary and employee will not going for the search of second earning method. This will also results in better performance and productivity of employees.
Ensure Job Security: Employer or companies need to give assurance to the employees that their job is safe and secure. Job security is an important factor that ensure loyalty of the employees towards the organization and helps to build employees trust on the company they used to work for.
Better Perks and Benefit: Along with the salary companies should compensate their employees with some extra benefit like health insurance for families, festival bonus gifts, coupons and performance incentives etc.
Better Employment Policy Management: Employer can also review and update their employment policy time to time which help them to tackle the Moonlighting practice of their employees.
If you have any query or suggestion regarding this article, please do comment below. As I would love to listen your thoughts on Moonlighting or Dual Employment.
You may also ready an Amazing article published on Forbes India official website on the same topic.